Professional Cleaning Services For
Office, Retail, and Commercial Businesses
At Amna Cleaning Services we have years of janitorial and cleaning experience in grocery, office, and retail. Our skilled technicians have gained a reputation for high standards of quality in the Kitchener, Waterloo, and Cambridge area at keeping your workplace and property fresh and clean.
Cleaning Service in KW, Cambridge & Guelph
Environmentally Safe Cleaning Products
Grocery, Retail and Office Cleaning
Exceptional Results at Affordable Rates
We undertake the difficult jobs to help your business, office or store look professional to improve your image and to promote a healthier work environment, especially in heavy traffic areas such as hallways, offices, and conference rooms. We also help to maintain your office furniture. At the same time, we offer our cleaning services for food and grocery, health and fitness, medical, and retail facilities, using only environmentally safe sanitizing products.
Our commercial and retail store cleaning services use a combination of steam cleaners and specialized cleaning equipment, such as our truck-mounted cleaner that uses high heat, pressure, and suction, to get rid of the toughest oils, grime, and dirt.
Commercial Cleaning Examples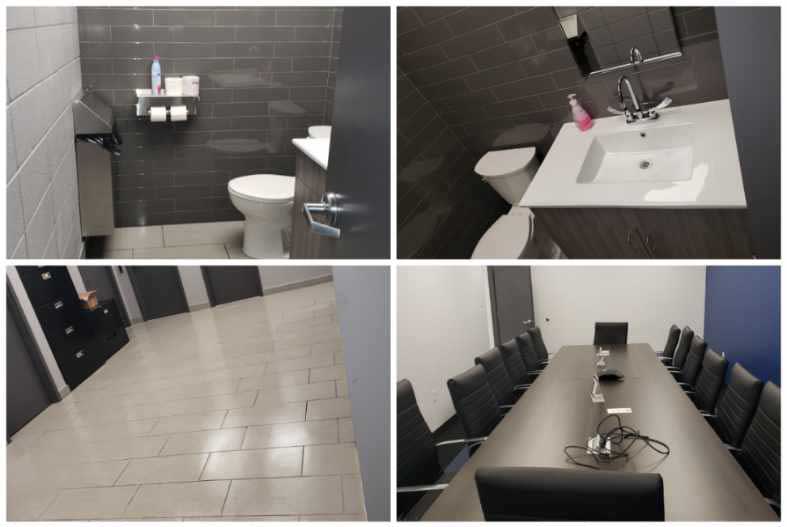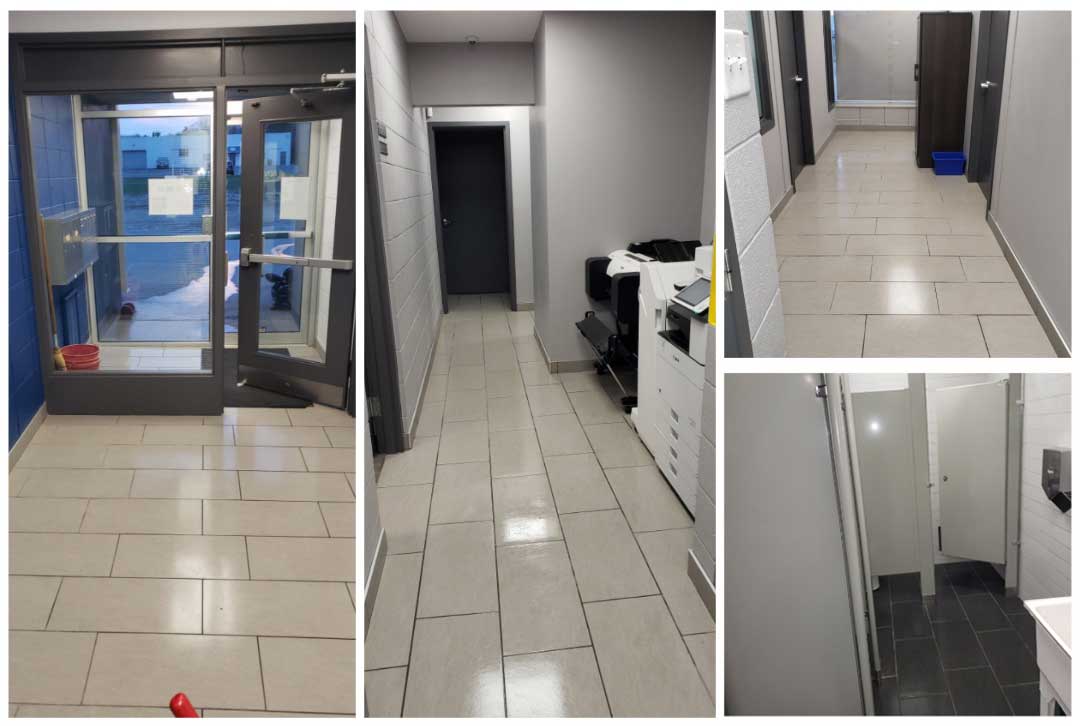 We Clean Businesses of All Types
Office / Facility

Industrial

Government

Educational

Healthcare

Retail/Grocery
Become One of Our Satisfied Customers
Lynn Forgeron
April 5, 2021.
We had Amna Cleaning Services in to clean ceramic tile after some wallpaper removal. Our tile looks great again. They were very conscientious and we recommend them highly.
Fidelia Otokhina
March 20, 2021.
This couple is amazing at what they do. Very professional, great personality. You can tell that they love what they do as they put their hearts in ensuring that they satisfy their clients. We have had them clean our house twice and on both occasions they delivered excellent service. We will always contact this business for any cleaning service. Well done guys
Vickie Thompson
March 16, 2021.
Very happy with my basement floor and stairs. I will definitely use this company again.
Mićo Radulović
March 12, 2021.
Amazing service, professional results and super friendly! I highly recommend this company to anyone looking for an affordable yet superior carpet cleaning service!
I have been dealing with AMNA cleaning for over 2 years and they are extremely professional and an exceptional company to deal with! The owners take complete pride in the job and results they provide. This is not an old school carpet cleaning company, they use leading edge technologies and products that provide some of the best results possible. A first class experience. I highly recommend for smaller (single rooms or rugs) or for complete residential or commercial spaces. Truly a pleasure to deal with!
Khaled Wahab
March 11, 2021.
Wow! Professional service with great results! I would highly recommend this company to anyone looking for high-end carpet cleaning that are also affordable! The owners were very courteous and knowledgeable and efficient. We will most definitely use you again and recommend you to all our friends. Truly customer service focused! Thank you!
Imad Hukara
March 5, 2021.
Did an amazing job , everything was on time as promised, clean job-good price !!!
Chelsea Sprout
March 3, 2021.
Yasko was extremely professional and his machine and techniques were perfect for what I needed! I have a puppy who was tough to potty train and the carpets needed some love! The treatment only took about 1.5 hours and the whole apartment smelled fresh for days after the treatment! My rugs are clean, stain free and odourless! Yasko was also kind enough to give me a student discount so I could afford the kind of professional services I needed for my apartment! We chatted the whole time he worked, he was polite, friendly and respectful! I will be using Amna again 🙂