Kitchener's Reliable
Carpet Cleaning Service Specialists
Our Professional team at Amna Cleaning Services provides quality cleaning to your guaranteed satisfaction
Get amazingly clean carpets when you sign on with Amna Cleaning Services. Rely on the professionals to rid you of those tough-to-get stains and germs with our deep carpet cleaning services that will expand the life of your carpets.
Exceptional Results at Affordable Rates
Carpet Cleaners in Kitchener, Waterloo, Cambridge & Guelph
Residential and Commercial Services
Fast, Reliable & Experienced Professionals
Thorough Carpet Steam Cleaners
From bacteria and allergens, to pet hair and odours, you can count on our certified carpet cleaners and carpet steam cleaners to sanitize your carpets and remove the most relentless and aged dirt. Get competitive and affordable prices with our commercial and residential carpet cleaning services in the Kitchener, Waterloo and Guelph area.
Residential Carpet Cleaning & Steam Cleaning
Our expert carpet cleaners at Amna Cleaning Services, provide you with a proficient deep cleaning for your residential carpets. We'll clean your carpets and remove the dirt and irritants that are trapped deep within, to your satisfaction. Using the best cleaning materials and equipment, we ensure our carpet cleaning services are safe, efficient, and more effective than the competition. With our truck-mounted Apex 570 cleaning machine, we make sure that we deliver the most powerful carpet cleaning service to get the job done right.
Schedule a Cleaning
Office and Commercial Cleaning
Amna Cleaning will keep your carpets looking vibrant and clean while increasing their lifespan using high-grade products that are safe for the environment. Our skilled technicians have gained a reputation for high standards and quality processes in the Kitchener and Waterloo area at keeping your workplace and property fresh and clean.
We undertake the difficult jobs to help make your business look professional to improve your image and promote a healthier work environment, especially in heavy traffic areas such as hallways, offices, and conference rooms. We can also help in maintaining your office furniture.
Our commercial cleaning services use a combination of steam cleaners and specialized cleaning equipment, such as our truck-mounted cleaner that uses high heat, pressure, and suction, to get rid of the toughest oils, grime, and dirt.
Some Carpet Cleaning Examples
Before and After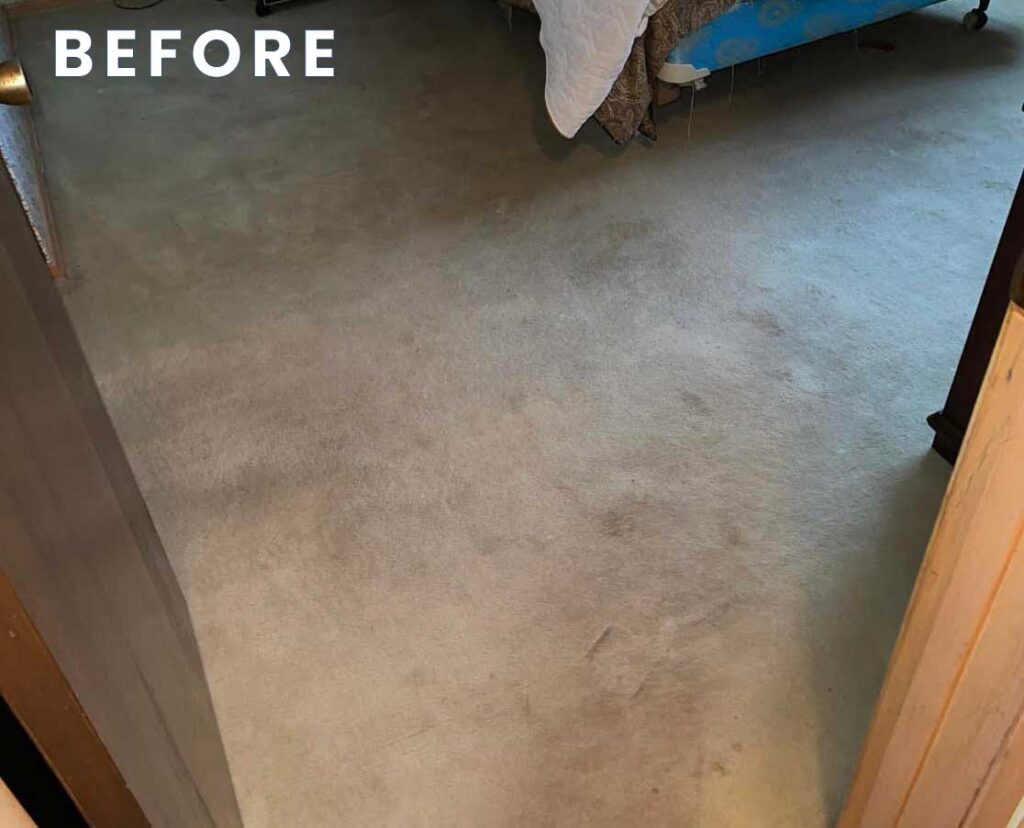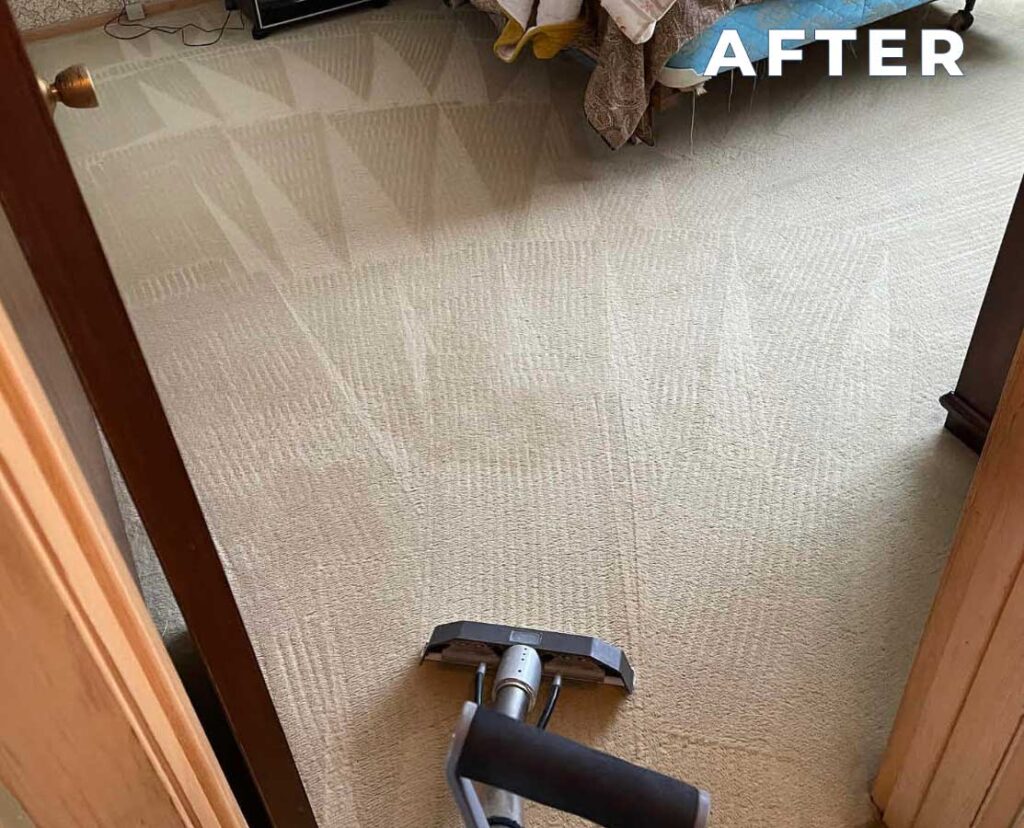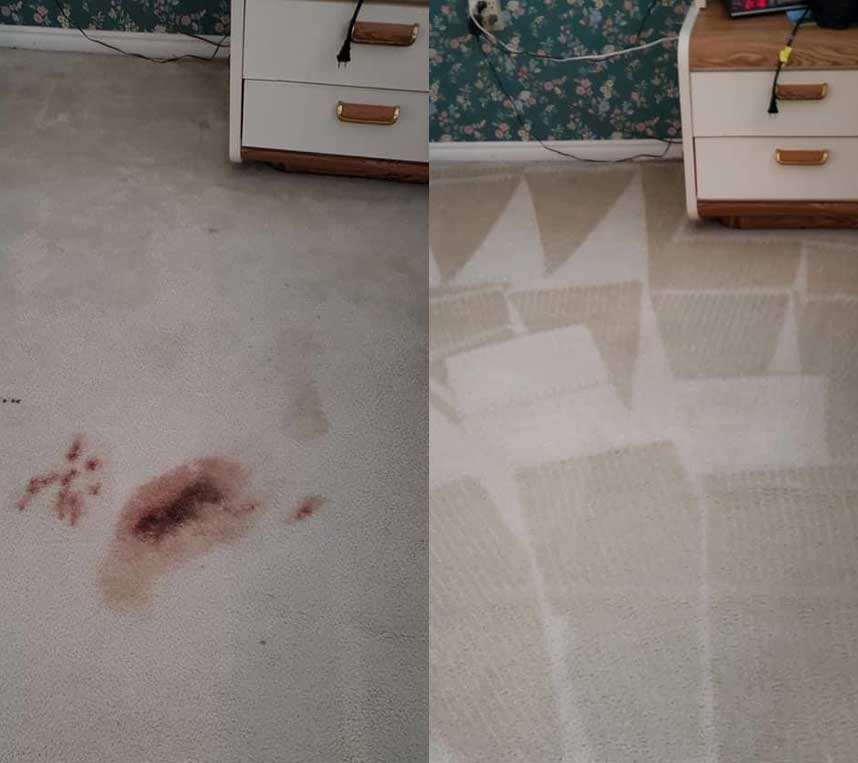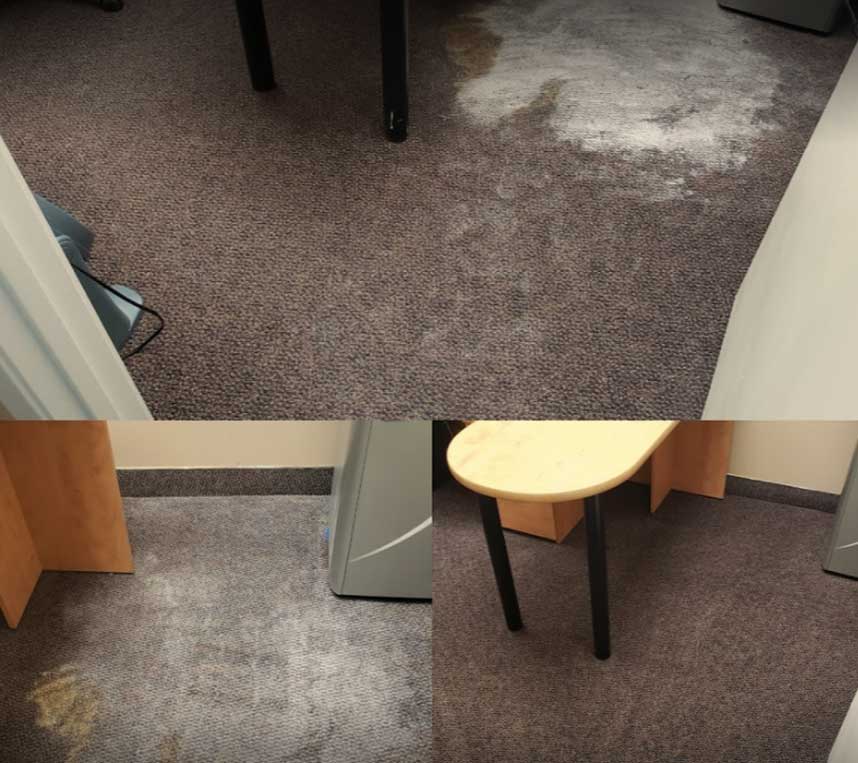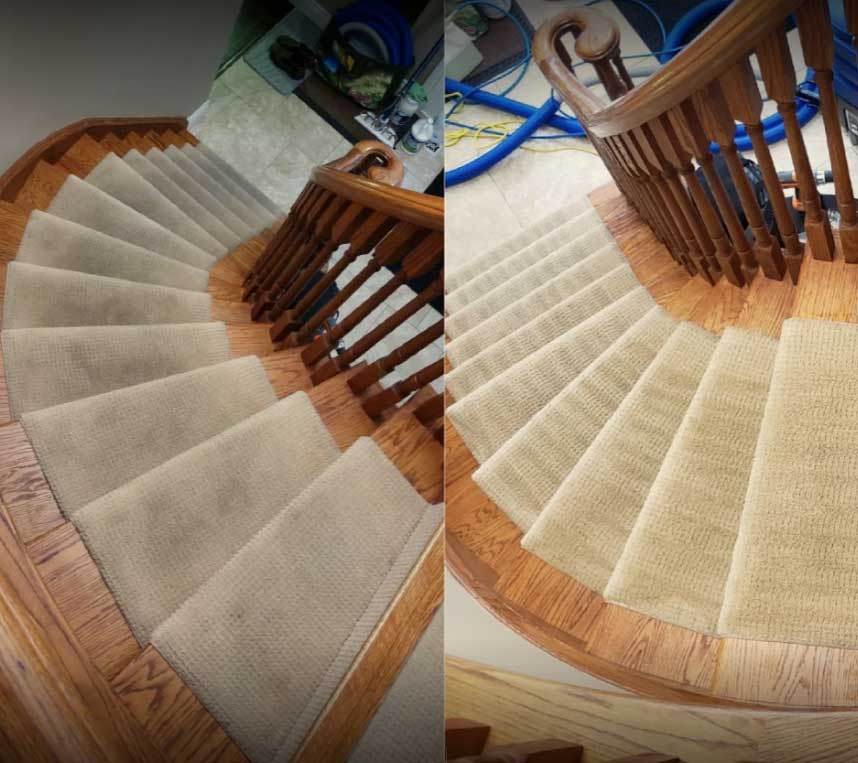 Our carpet stain removal service uses the very latest and high-powered cleaning machinery in combination with a wide variety of specialist cleaning solutions and traditional hand washing method to provide you with very best services they can, to ensures you receive complete customer satisfaction.
Using a special UV light, we can detect pet accidents in your home and eliminate pet urine odors from your carpets. Our cleaning method contacts the source of the odor and immediately begins a chemical reaction that destroys the pet urine odor. It's shown excellent results on even the most severe pet urine damage.
Carpet Agitation in Trouble Areas
The main purpose for agitation is to spread the cleaning solution uniformly and completely over the carpet fibres. A secondary purpose is to dislodge any soil particles that may be adhering to the fibres. Agitation also helps to speed up the reaction time required for the cleaning solution.
Most carpets come with a coating that resists staining but it fades due to foot traffic, UV lighting, and normal use. It is recommended to re-apply the protection after every professional cleaning to prolong the life of your carpets. It will help your carpets resist dirt and other particles while repelling liquid based spills.
Satisfaction
Guarantee
At Amna Cleaning Services, we do our best to make sure you are fully satisfied with our carpet cleaning service. It's rare that we have an unsatisfied customer, but if you aren't happy, please let us know within 24 hours after completion of our services and we will happily return and re-clean the area free of charge.
*Please note that some stains are permanent and cannot be removed and not all wear and tear spots can be repaired